Best Fencing company in Orlando Florida
Owning a high-quality fence for your Orange County home has never been so easy! Our contractors are among the most experienced in the area and have been providing the best customer service for the most affordable prices for residential fence installation or commercial fence installation. We are able to work on both homes and small buildings, as well as larger projects for commercial purposes. Along with installing the best fences in Orlando, we also provide a top rated repair service. Some of the other enclosures that we work on would include gates and balcony railings. If quality is of your highest concern, then you would love to hear about how our contractors are much more experienced than most of the other fence builders in the area. When it comes to providing the best fence installation service, no one does it better than Orlando Fence Builders!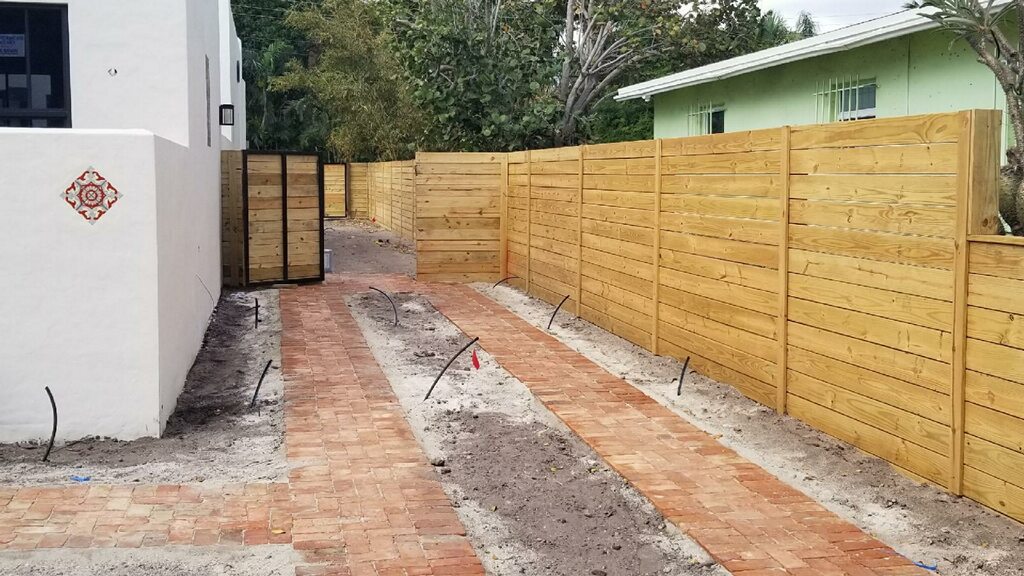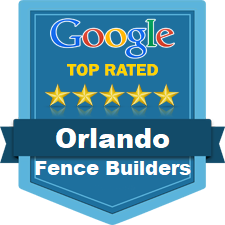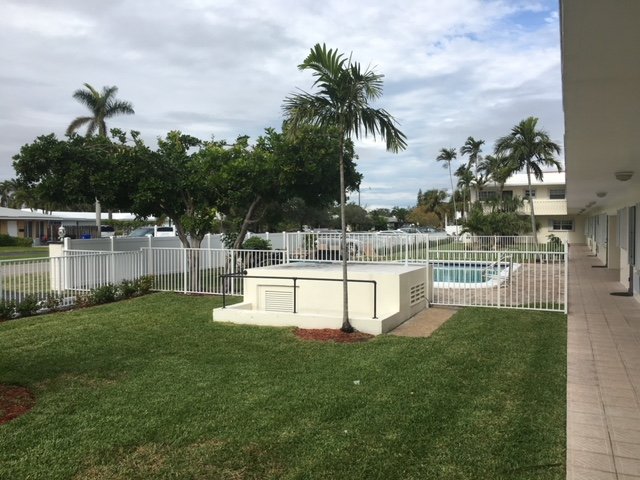 High-Quality Fence Services in Orlando, FL
Before we start putting together a structure, we first must start by inspecting all of our materials. Other contractor companies out there may just be looking for the least expensive option when it comes to sources their fence materials. However, we like to pay a little bit closer attention to where our materials are coming from. We make sure to inspect every piece of hardware to check them for quality and strength. We source our hardware and materials responsibly so that no one can expect to have any problems in the future. After we come by your property to hold an inspection, we can consult you about all of your options based on the needs that you have. After we can ask you questions and understand your needs a little bit better, then we can start to design the fence that you want. It is perfectly ok to want something very simple and less expensive, which is why we offer amazing prices on simple wood fences. If you have a bigger need for design, you can pick from the large collection that we can build. If that still isn't enough, our amazing fence builders are adaptable enough to be able to do custom work for your fence. With your creativity and our expertise, we can create the most beautiful and unique fence for you.
Expert Fence Installers in Orlando
If you own a business, then there is a good chance that you have a fence around your property. If not, then we would love to take care of that need for you! It is important for a business to have a fully secured perimeter to discourage anyone from breaking in after hours. It can be a nightmare to deal with the threat of break-ins, and no one wants to let their hard work be ruined by someone trying to make off with some quick money. Our commercial fence solutions have been called incredible and intimidating because of the size and materials that we are able to use in our work. We have some of the strongest materials you can use to make a fence, and we bring them to you at great prices for larger fence orders. Our commercial fences are the strong and guaranteed to last you a long time. If you could benefit from securing your business with our top notch fence builders, then don't wait another day to call us in!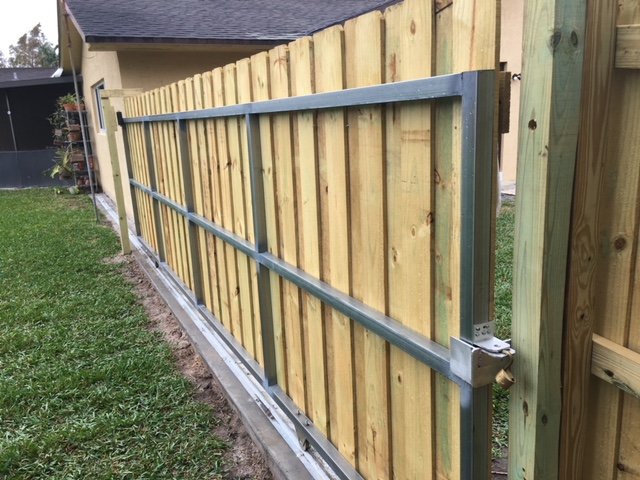 Custom fences in Orlando Florida
In the beautifully diverse city of Orlando, we can find a huge variety of different cultures, economic classes, and professions. Almost every kind of person out there is in need of a high-quality fence construction that we can offer. Since the city needs fences for all these different types of people, our company is the best for any fence construction project that you might have. You see, we have the lowest prices on simple designs and structures, but we can also offer very competitive rates for all of our more elaborate and bigger pieces. There is no place better in Orlando for fence construction because we put the most focus on our clients than anyone else, and we have built a company with that reputation. Whatever your need is for fence, gate, or balcony railing, you can be absolutely sure that the price you get with us is going to allow you to receive the most value for your money.
Best Fencing Service Company in Orlando
Are you tired of having to find contractors that are knowledgeable enough to handle complex constructions? We understand this concern because it is a very common one that our clients like to tell us about. Many other contractors out there are in the same business as we do, but without as many qualifications as we have. The thing is, others may not be certified to work on your home, but they will tell you anything they have to so that they can receive the job. This means that although you may see a wide range of prices for similar services, there is a huge difference in the quality that you end up with when working with other contractors. Our pro-Orlando fence builders have proven how capable they are by constructing amazing structures all around the city. There is no doubt that if you are trying to get your money's worth, the best place for you to choose for installing a fence would be with us!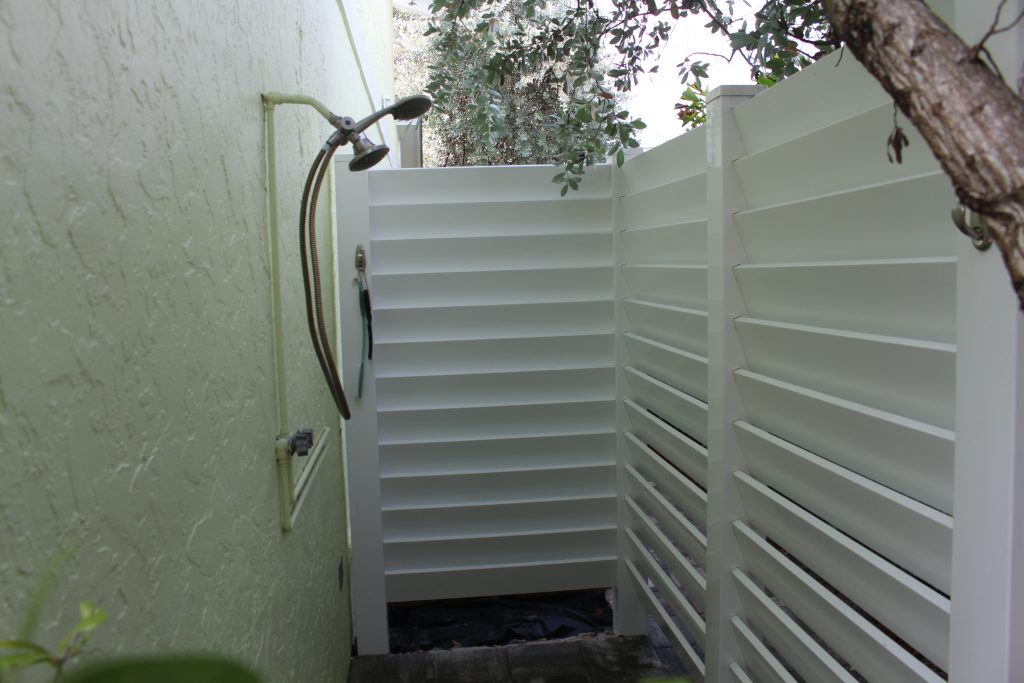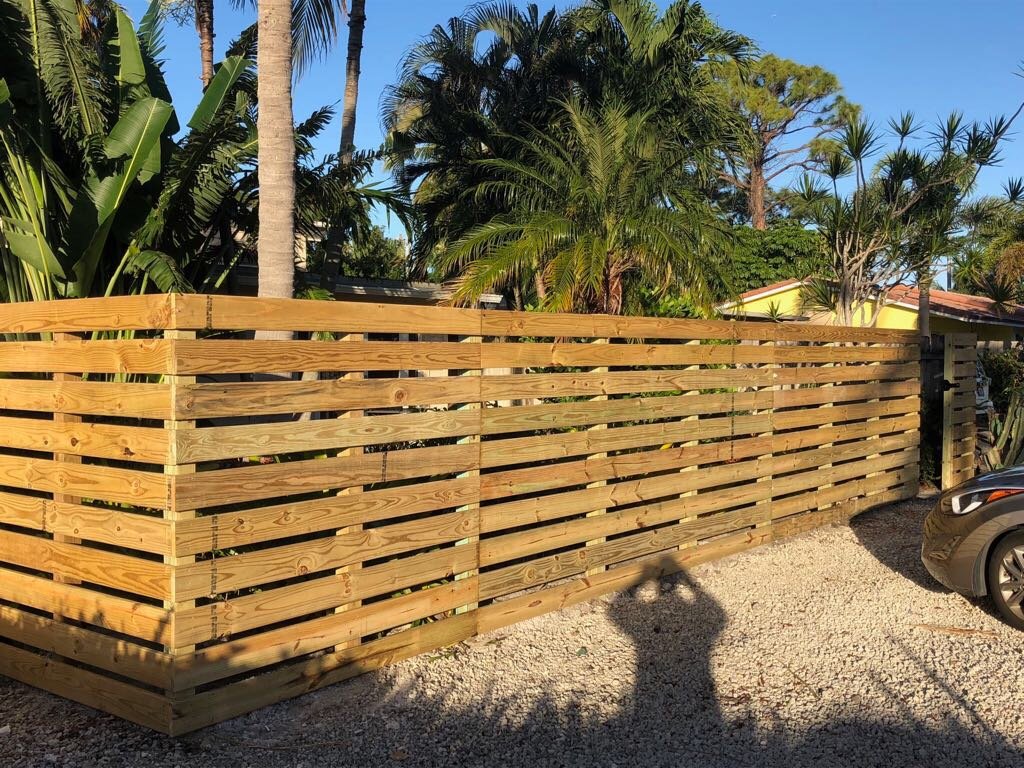 Top-Rated Fence Builders in Orlando, FL
The services that we offer are all related to the construction of fences, gates, and balcony railings. That means that for all of these different structures, we can not only install them to our higher standards of construction, but we can also repair them if there is ever any damage that occurs to them. Our contractors are known for being great at working on pieces made by others. The excellent fence contractors that we hire are able to work with custom built fences and enclosures. This means that while other contractors may try and charge you more to replace your fence, our amazing fence professionals could instead decide to repair the fence for a much less costly job. Our affordable Orlando fence builders have saved people tons of money over the time that they have been working, and this is mostly thanks to the focus that we have on all our clients. They are all important to us not only because they provide us with work, but also because they provide us with valuable feedback that we can then use to further improve on our top-notch fence installation services. In order to be the best fence builder in Orlando, we must be able to keep up with all the needs from the clients as well as the prices that are being offered by competitors. Since we think so much about the quality of our business, you can always end up getting a better value when working with the best fence installation company in Orange County!
Why pick us as your next fence contractor? Reasons why we are the best in fence company in Orlando.
Professional Service. Say goodbye to those unreliable fencing contractors that you may have had before, our fence pros are sure to be there on time with whatever time slot you chose that fits in your schedule. We know that your time is valuable, which is why we make it a big deal for our workers to be on time for the job. Our top of the line fence builders will keep their word when working with you. Our clients have told us many times in the past that they really appreciate how much we try to keep our word and do things right because when you place the importance on the client, you are much more likely to do the proper job that they need from you.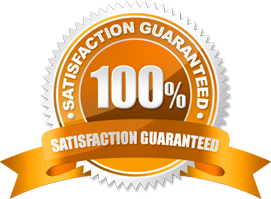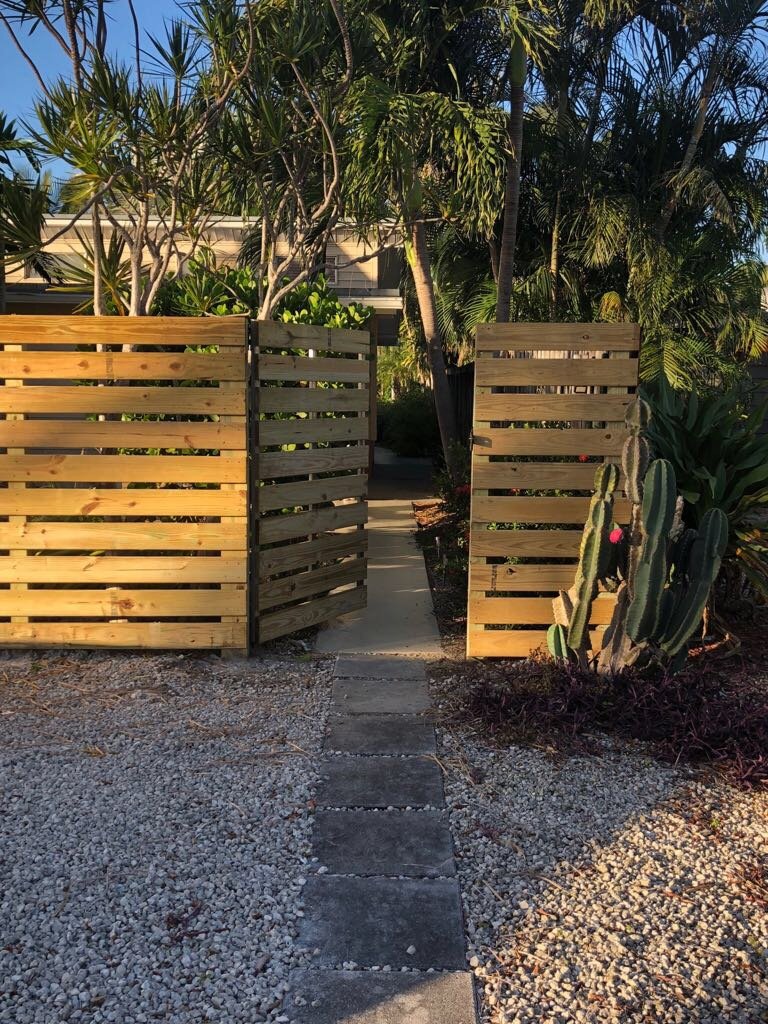 Orlando Fence Installation
Beautiful Designs. Our customers can take advantage of the huge selection of materials and designs that can be used to craft their fence. Our highly-rated design team can help you with planning out the look that you want your fence to give off. Customers love this part of our process because they really don't want to just have an ugly fence on their property. We understand this, and we will make sure that if this is a concern for you, then we match up the fence to add to the look that your home or business may already be giving off.
Affordability of Services. Low Prices on Fence Installation and Fence Repair. Our Orlando clients have the benefit of working with a contractor that gives incredibly reasonable prices. We price all of our services right so that anyone can afford a proper and secured fence. We always hear great things from our clients regarding our prices. Even though we are the highest rated fence installer in Orange County, we can also offer our clients some of the lowest and best prices in town. Call us today for a local fence installation in Orlando!
Orlando Fence Builders is conveniently located in the heart of Downtown Orlando by the Orlando Central Business District. This allows serve the entire Orlando area. The Lake Eola Park is only 5 minutes around the corner from our location. Being centrally located has allowed us to work with events with the Amway Center.